On this workshop you can connect with and gain clarity on your deepest and most heartfelt desires; what is it that will bring more happiness and fulfillment into you life? Learn the one secret that will help you take inspired action to create positive change. Get absolute clarity on what is most important to you at this time. Cover all areas of your life; relationships, career, spirituality, education, home, finance, health ... and get clear on what is most important at this time. Discover your Top 5 Passions and learn how to align your life more with them.
Let Eileen guide you through your own Passion Test process to actively start creating more fulfillment and joy in your life, and gain valuable insights into those things that have been holding you back in the past ... until now!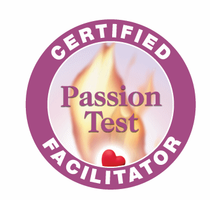 Get in touch by email: eileen@eileenstrong.co.uk
or call/text: 07745 409059
When: 15th February 2020 10.30am-1.30pm
Sign up for our email to be notified of the next class date by clicking the 'stay up to date tab' in the menu above.
Cost: £35