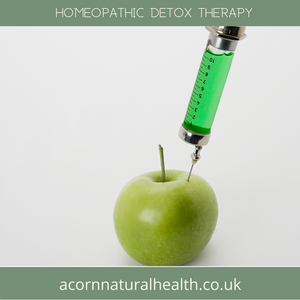 Never Been Well Since…
•I went on 'the pill'
•I had this horrible flu in'95
•I had a strong antibiotic treatment
•I received travel vaccinations
•I had glandular fever
•I was put under the general anesthetic for my surgery
•I got a course of steroids
•… or any other illness or medical intervention?*
Sounds familiar?
If you have suffered a decrease in your wellbeing since a medical treatment or a procedure, or simply never got back to yourself after a bout of illness, Homeopathic Detox offers a tailored treatment which will reflect the individuality of your experience.
Homeopathic Detox joins the knowledge of Homeopathy with chemistry of the human body in order to provide the gentlest and deepest mode of treatment. There are no limitations to its use and so it can be carried out on children and elderly alike. The treatment does not put any strain on the body; it works with it and supports it to help you get back to the optimal state of your wellbeing.
2hr Initial consultation at £80 - Click here to book
1hr follow up at £60 - Click here to book
*Please note that serious injury or illness should not be treated without expert advice of a GP or other Medical Professional, nor should the information here provided be seen as a replacement of thereof. Never discontinue you medications without prior consultation of with your Healthcare Provider.