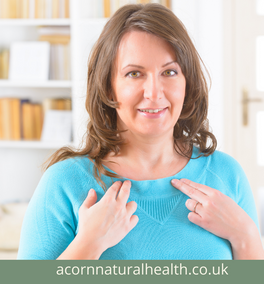 EFT combines the principles of ancient Chinese medicine with modern psychology. It is based on the understanding that the cause of all negative emotions is a disruption in the body's subtle energy system and works by releasing blockages within the energy system which are the source of emotional intensity or discomfort. It is also understood that some of this activity sends calming signals to the part of the brain that detects threats and is involved in all anxiety disorders.
An EFT treatment involves the use of fingertips to tap on the end-points of energy meridians that are situated just beneath the surface of the skin of the face, upper torso and hands.
When we combine this effect with mental focus on the issue being treated, profound changes can take place.
After an EFT treatment we find that any high, negative emotional charge is dramatically reduced. Insights are often received that contribute to one's greater self awareness.
In addition to emotional issues, EFT can also be extremely beneficial for some physical condition as it helps to address any underlying emotional contributory factors.
EFT has been developed as a self-help tool. In addition to your treatment, you will have the opportunity to learn the basic technique which will empower you to make positive changes in other areas of your life too.
Free consultation available
1st session: 75 minutes £50
Subsequent sessions £40