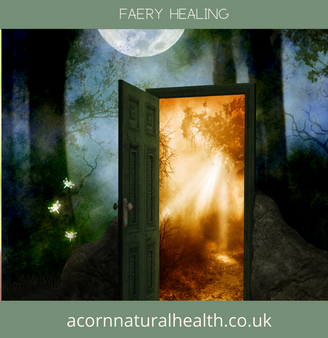 Combine the wonderfully healing energy of faery reiki with flower healing and an oracle card reading.
Feel stuck and stagnant energy being lifted from your energy body as the powerful but gentle energy of the flower works its magic through your aura leaving you feeling lighter and revitalised.
Whilst the healing energy of faery reiki brings balance and clarity to your life, increasing feelings of wellbeing, helping you to bust through blocks whilst releasing doubt and fear, increasing your motivation and bringing abundance into your life.
At the end of your session we'll connect to the faerys using oracle cards they'll provide you with guidance and wisdom helping you to gain clarity and insight
If this is your first appointment with Anne Marie, book a free of charge consultation directly before your Reiki appointment, this is so Anne Marie can get to know what you want to gain from your treatment. Book your free of charge consultation here: Click to book your free consultation