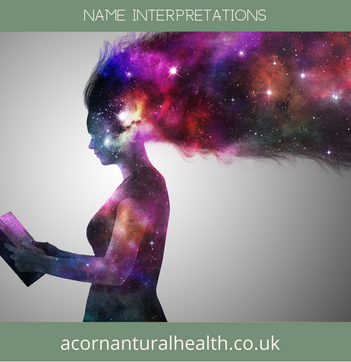 Name Charts Birth:Married (nick name)
No-thing would exist without a name. That's why names are so very important.
Our Ancestors believed that to know the name of someone or something, meant you understood it, you gave it its rightful power.
Everything carries energy and there is power in the spoken word... never more so than in persons name. The 'dynamic tension' in your name identifies uniquely with you.
Receiving a handwritten chart will reveal...
Your name's specific energy Expression
Its Urge & Distraction (pushing and pulling)
The harmony needed, in order for you to be well Balanced